Service Above Self Awards Banquet
Cook County Clerk
KAREN A. YARBROUGH
Keynote Speaker
Karen A. Yarbrough is the first African American and woman to serve as the Clerk of Cook County. As Clerk, she oversees one of the largest consolidated Clerk's offices in the United States and serves as the Chief Election Authority for suburban Cook County. In December of 2020, Clerk Yarbrough's Office assumed all official duties of the former Recorder of Deeds Office and now manages the recording of all deeds, property documents, and business forms for all of Cook County.
Read More »
2023 Service Above Self Awardees
HONORABLE
JESSE WHITE
LEGACY AWARD
REPRESENTATIVE
ROBIN KELLY
DISTINGUISHED INDIVIDUAL
DR. JESSICA
WILSON
EXCELLENCE IN HEALTHCARE
DAWNDRIA MURRAY
CULVERS OF MATTESON
EXCELLENCE IN BUSINESS
HONORABLE LORI
WILCOX - KNIGHT
EXCELLENCE IN SERVICE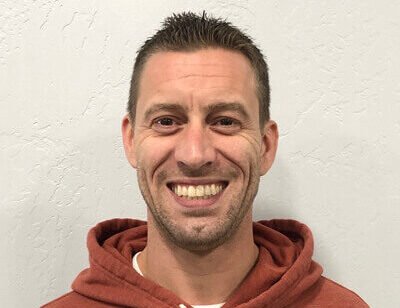 DAVID KING
SLEEP IN HEAVENLY PEACE
EXCELLENCE IN COMMUNITY SERVICE
EARLY WALKER
W&W TOWING
EXCELLENCE IN COMMUNITY SERVICE
2023 Service Above Self Sponsorship Packages
Deadline for Sponsor Package Submissions: May 17, 2023
Download the brochure and sponsorship package here.
Platinum Sponsor
Dinner Placement for Table of Eight

Scholarship Awarded in Company's Name

One (1) minute Video Segment Opportunity
(video content provided by sponsor)

Full-Page Color Advertisement in Program/Advertisement

Booklet Sponsor Logo on www.SouthlandRotaryClub.org w/ Link to Company Website

Premium Logo Positioning on Gala Signage
Gold Sponsor
Dinner Placement for Six (6)

Scholarship Awarded in Company's Name

One 45 Second Video Segment Opportunity
(video content provided by sponsor)

Full-Page Color Advertisement in Program/Advertisement

Booklet Sponsor Logo on www.SouthlandRotaryClub.org w/ Link to Company Website

Premium Logo Positioning on Gala Signage
Silver Sponsor
Dinner Placement for Six (6)

Scholarship Awarded in Company's Name

30 Second Video Segment Opportunity
(video content provided by sponsor)

Half-Page Color Advertisement in Program/Advertisement

Booklet Sponsor Logo on www.SouthlandRotaryClub.org w/ Link to Company Website

Premium Logo Positioning on Gala Signage

Sponsor Acknowledgements on Social Media
Bronze Sponsor
Dinner Placement for Two (2)

Half-Page Color Advertisement in Program/Advertisement

Booklet Sponsor Logo on www.SouthlandRotaryClub.org w/ Link to Company Website

Premium Logo Positioning on Gala Signage

Sponsor Acknowledgements on Social Media